Our Director
Andrea Baldwin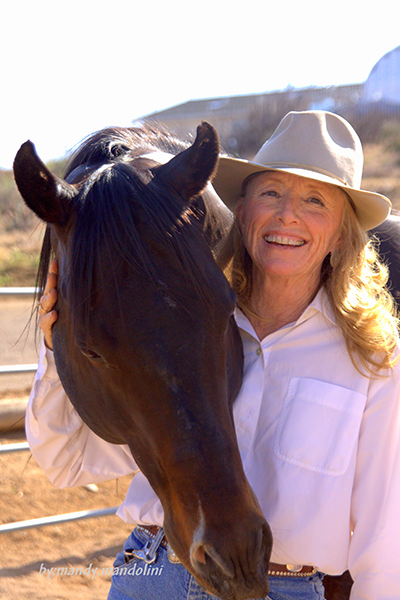 Andrea Baldwin is an equine professional with more than 40 years of horse experience. She has been a pioneer in the field of equine assisted therapy and has been practicing since 1991. Ms. Baldwin founded Connections Equine Therapy Program in 2000, established its mission and has provided leadership for this non-profit organization. She is the program designer and has worked tirelessly to keep the operation alive and thriving. She has served in the roles of instructor for the Therapeutic Riding program and facilitator for all equine-assisted therapies as well as serving as Executive Director. She has conducted equine-assisted sessions for children, teens, couples, families, and seniors.
She has developed programs for at-risk adolescents, substance abuse recovery and has worked with Verde Valley Guidance, Child Protective Services and Yavapai Juvenile Court to provide programs for their clients. Her concern for the issues faced by returning veterans prompted the development of the Downrange program to provide support for veterans and their families.
Ms. Baldwin is a member of Equine Assisted Growth and Learning Association (EGALA) and the US Equine Federation.
Her licenses and certifications are:
EGALA Level II Certification
1999 Equest Therapeutic Horsemanship Course, Wylie, Texas
Texas A&M College of Agriculture and Life Sciences