Our Horses
Peli (Born 1996)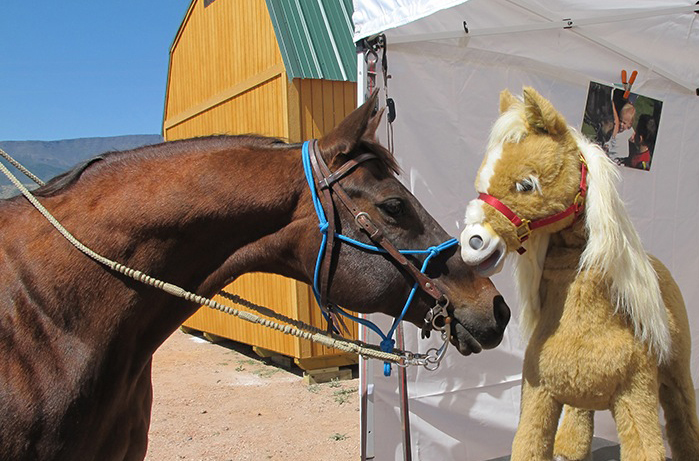 Hi! My name is Rojo Peli's Star, but everyone here calls me Peli. I am a dark burgundy chestnut quarter horse mare. I'm petite in stature but not in width. If you like big booties, I'm your girl. Taurus is my sign. I've been a mom and am recently a grandmother. I love my work here and it really feels great to see my clients' faces light up when they show up for a session and I greet them with a soft nicker or offer to dance or bow. I've heard it said I'm a horse with more whoa than go, but I'm just into energy conservation...and who wants to get all sweaty anyway?
Lilly (Born 2003)
Hi! My name is DLM Pantara, aka Lilly. Being born on Aug. 2, I'm a Leo. I may be small in stature but I've been told that I am indeed lion-hearted. I am a jet black registered Missouri Fox Trotter, with one white hind foot. Being a Fox Trotter I'm very smooth to ride. I don't trot like other horses - my feet move naturally in a different sequence. This makes me great for riders here that can't handle much impact. I was born to do this, and when I get going I can really move it, move it, move it!!! I keep my side-walkers on their toes!
Roxanne (Born 1990)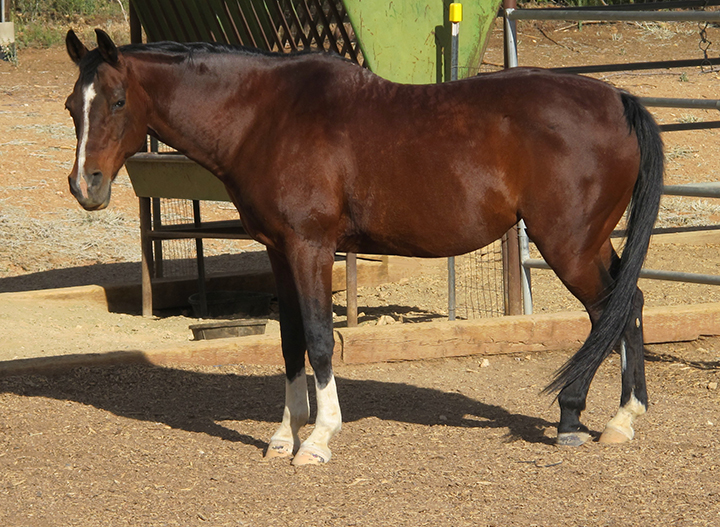 My official name is Rare Form, but I go by Roxanne or Roxy. I'm a purebred bay Arabian mare from Canada – north of the border, eh? Before coming to Connections I had an exciting career with many adventures including horse shows and endurance racing, but I prefer my current job by far! I love the clients I get to work with, especially the kids…I'm nuts about kids. And by the way, I'll do ANYTHING for a carrot!!
Nickie (Born 1994)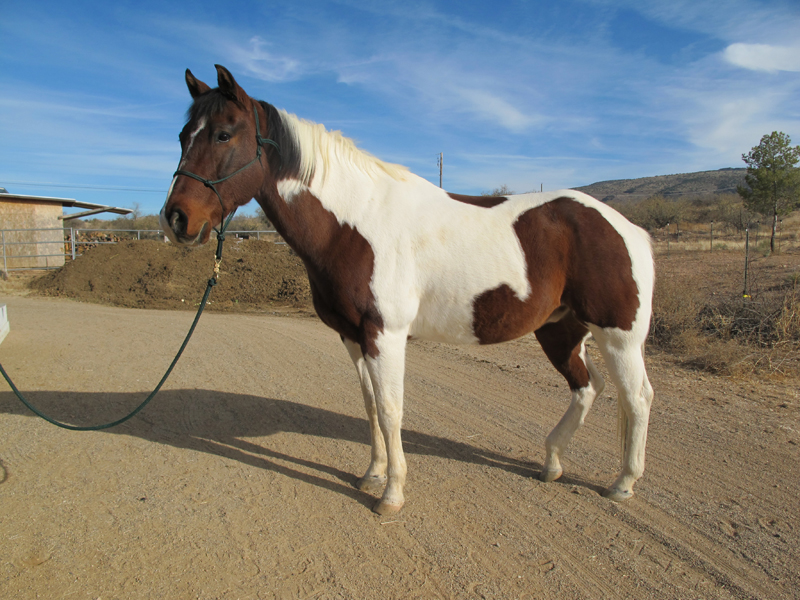 Hi, I'm Nickie. I'm a bay-and-white paint gelding and my sign is Aquarius. Everyone says I put my whole heart into everything that I do, which is interesting since I was born on Valentine's Day with a "heart" on my back. I am the largest and most handsome, in my opinion, of all the other males in the herd. I have had a wonderful career working with clients here at Connections (since I was five years old!) but recently had to retire – bad back, ya know! Even though I can't carry clients anymore, I help teach students in horsemanship classes how to do ground work and can help out in other Equine Assisted work. My stable and trustworthy nature has earned me the nickname 'Sergeant Nick'.
Chupa (Born 2004)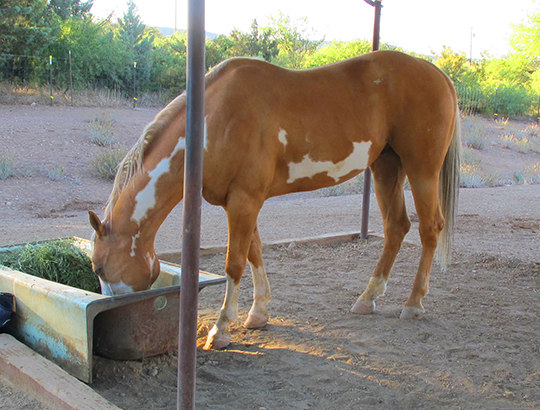 Hi, My official name is Keno Gold N Tradition. For some reason a lot of the folks here like to call me Chupa which is short for Chupacabra. I'm not at all sure what that's about… I am a handsome palomino paint gelding. I consider myself quite a ladies man – I love spending time with my girls, although sometimes they are less than enthusiastic about my attentions. I've heard it suggested that I'm over-compensating for my height – but, really! I'm not small – just, er, compact! More like a Ferrari than a Cadillac. I'm fairly new on the ranch and am currently just helping out training volunteers in horsemanship classes (and learning the ropes myself).
Lucy (Born 2009)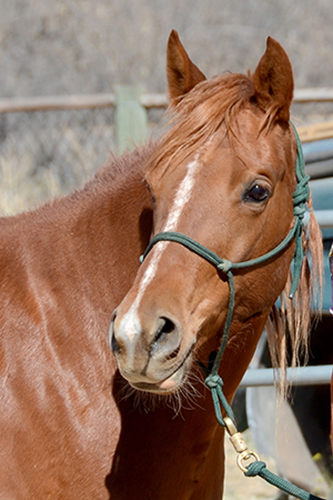 Hi, my name is Lucy. I'm a sorrel mare - that makes me a red-head like my namesake. I'm the youngster of the herd but that doesn't mean I can't hold my own with these guys and gals! I'm also learning from their experience so I can be as good at my job as they are. Of course, being the youngest I have energy to burn and need to let off a little steam from time to time... Watch my dust!! Wee Heee!
Alice (Born 2006)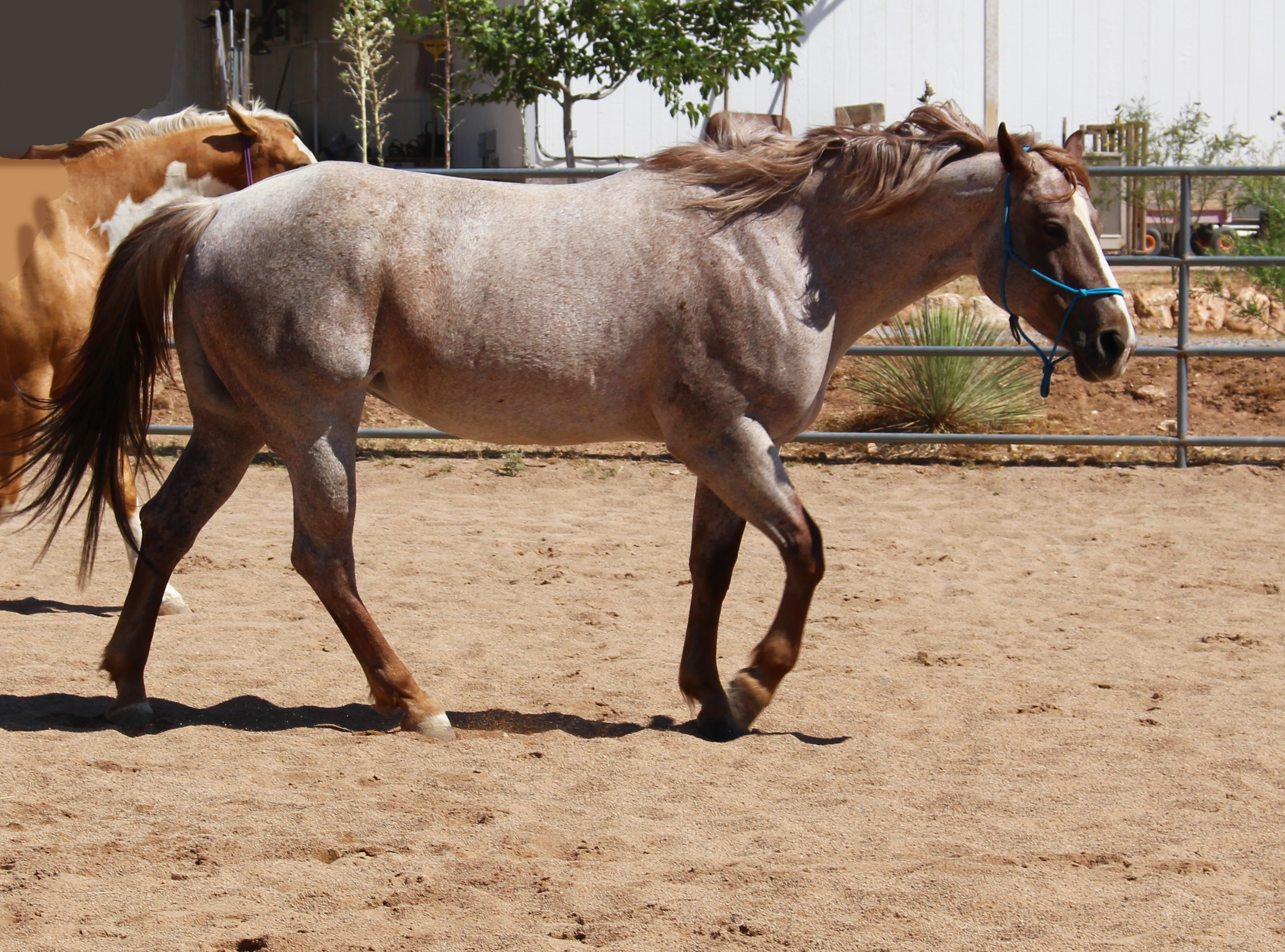 Alice, here! I'm a strawberry roan mare and am fairly new to the herd. When I arrived I made friends with Lucy immediately, but my very best buddy is Nickie. We hang out together a lot. I'm also a people person and have to check out anyone who comes into my pasture - you know - follow them around, see what they're up to. Besides, they might be nice enough to give me a good scratching in those itchy places I just can't reach! I'm a big girl compared to some of my herd-mates, so I can lend a hand with riders that might be a bit too heavy for my buddies. Always happy to do my part!